Recently, I had the honor to present a talk at the First Party Claims Conference about Business Income/Extra Expense Insurance before a national audience. My co-speaker was a distinguished Forensic Accountant who works on behalf of insurance companies. Our different perspectives led to a lively discussion. Here is the essence of the talk.
Now I realize that most discussions about insurance are boring. With Extra Expense Insurance, however, we are talking about keeping a business alive after a disaster—anything but boring.
Most businesses purchase Business Income Insurance, the intention of which is to put you in the same financial position you would have had if there had been no loss. However, it is often more important to ensure that the business also have Extra Expense insurance. Why?
Business Income Insurance (BII) has a number of limitations:
It only allows for financial recovery of earnings until the business recovers plus a month or so. This may not allow businesses to recoup losses that occur well after the business is restored. For example, when it takes a long time for the business to regain its customers.
It may be limited to one-year or a dollar limit
It may be very difficult to determine what sales would have been had there been no loss.
Many necessary records may have been destroyed or thrown out
The building housing an office was destroyed in a fire and had to be torn down. It would have taken a long time to rebuild.
So how do you not allow a business to fail after it suffers a loss? One of the key elements is Extra Expense Insurance, which allows you to spend money to do whatever you can show that the expense is necessary to help your business. Unlike BII, which can take many months to calculate and negotiate a settlement, the insurance company can often reimburse the extra expenses as they are incurred. This can be a huge benefit to a business' cash flow.
Note that the following comments relate to the most popular insurance policies. Your policy may be different.
Many people mistakenly believe that you have to reduce the business income loss to recover Extra Expense. This is not necessarily true. It is only the case when you use the money to repair or replace property.
Another misconception is that you can't have an extra expense claim without a loss of income claim. Not true. In fact, the best situation is when you have a significant Extra Expense claim and can thereby avoid a loss of business income.
Here are a few examples of business losses we have adjusted:
A large computer service bureau setup a temporary computer site that was abandoned after a permanent location was established.
A manufacturer paid extra to expedite shipments of products and parts from alternative suppliers, other plants.
A small business advertised in local media to inform the public that the company was still operating.
A manufacturer moved undamaged equipment to another plant to meet production requirements.
A manufacturer expanded operations at another plant to replace lost capacity.
A company's administrative staff was overloaded after a major loss. The company hired a temporary expeditor to help handle the increased workload.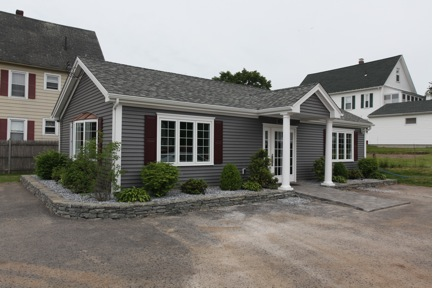 Extra Expense insurance covered the cost of quickly outfitting a new office in an adjacent building.
A little known benefit of Extra Expense insurance is that can be used to make repairs or replace equipment if it reduces the business income loss. Here are some examples:
A company used Extra Expense insurance to make emergency repairs on an elevator after the building insurance had been exhausted.
An apartment building owner suffered a flood in October that destroyed the oil burner. It was a specially engineered unit and would have taken three months to replace. So the insurance paid a premium to acquire a replacement unit from a contractor in San Francisco and air freighted it to Boston. It kept the tenants in the building and prevented a loss of rents.
It important to note that in each of these cases we worked closely with the adjuster that represented the insurance company to ensure that our client would be paid before the expense was incurred. Sometimes it is better to ask permission than forgiveness.
What other examples can you provide? Share your thoughts in comments below.
If you have had an business related insurance claim and would like a free consultation, contact us.